Each playing member of the Black Satellites team has received US$10,000 reward for winning the Africa Under-20 tournament.
Speaking on Tuesday, President Addo-Addo announced a $10,000 package for each of the 27 players who played at the tournament and nine technical team members, amounting to $330,000.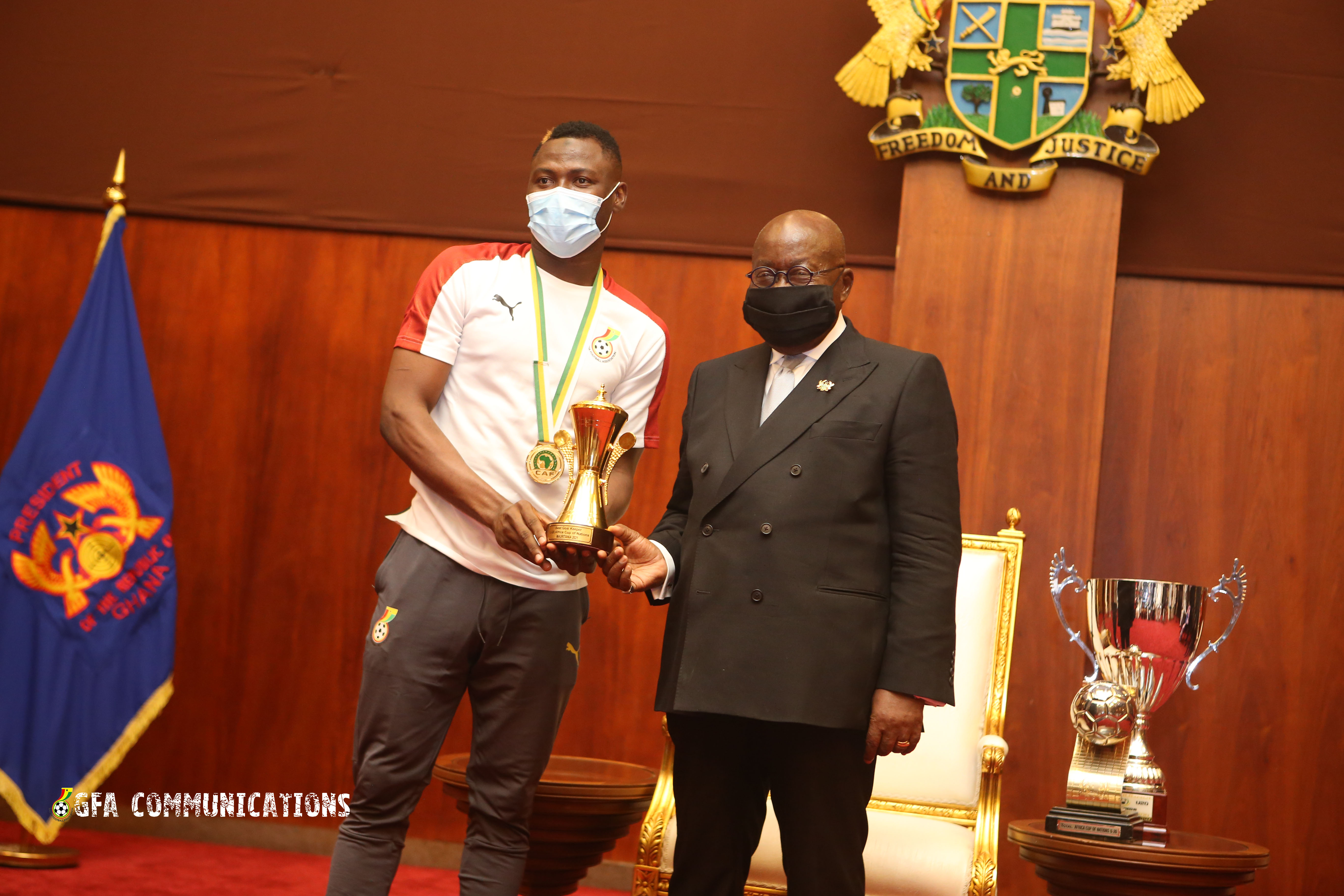 Each playing member will receive $5,000 in cash will the remaining $5,000 invested in bonds which will mature in 10 years' time.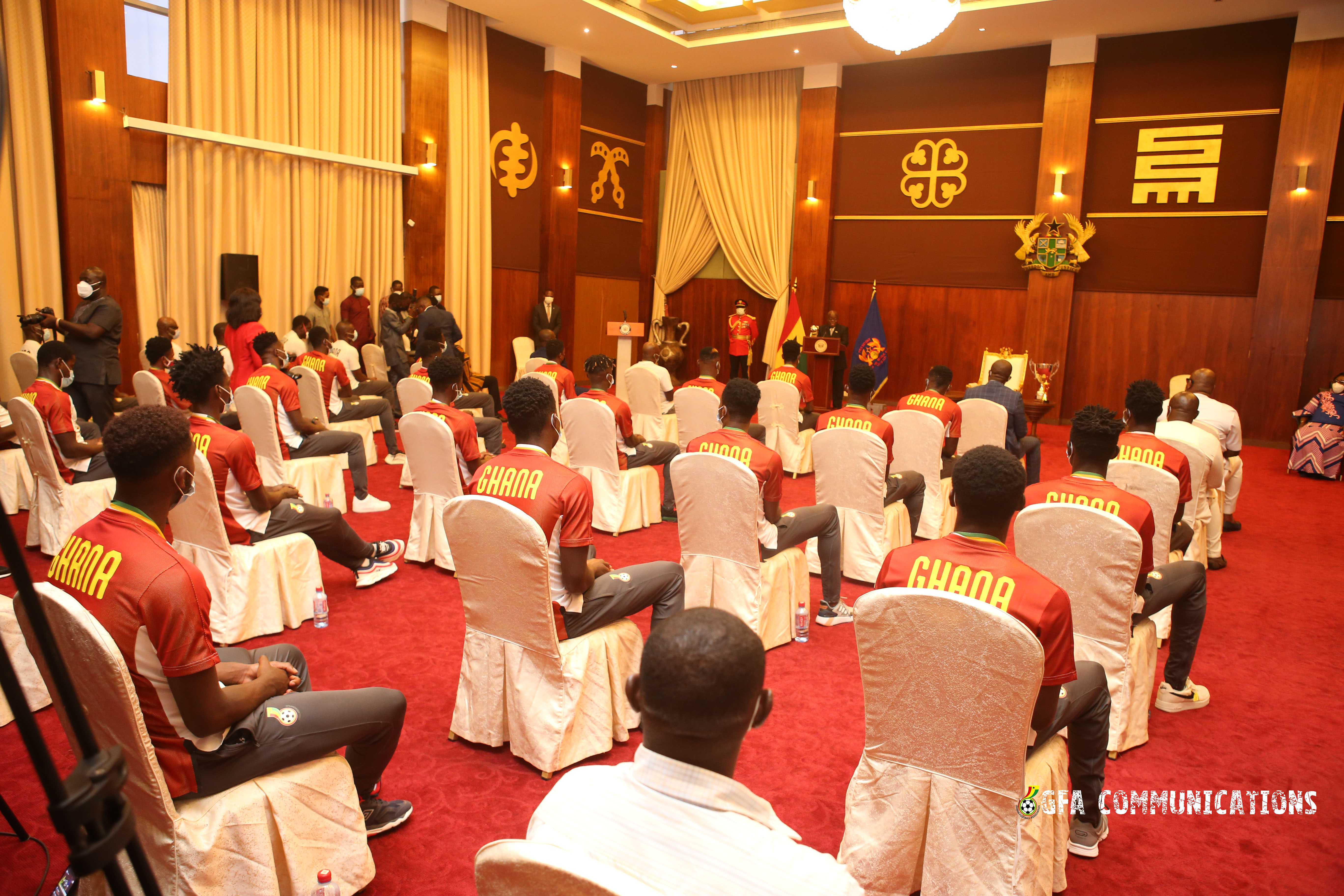 The President further made a personal pledge of $5,000 each to goalkeeper Danlad Ibrahim, captain Afriyie Barnieh, overall best player Fatawu Issahaku and Head coach Karim Zito.
Ghana beat Uganda 2-0 in the final to win a record fourth African title on Saturday, March 6, 2021 at the Olympics stadium in Nouakchott, Mauritania.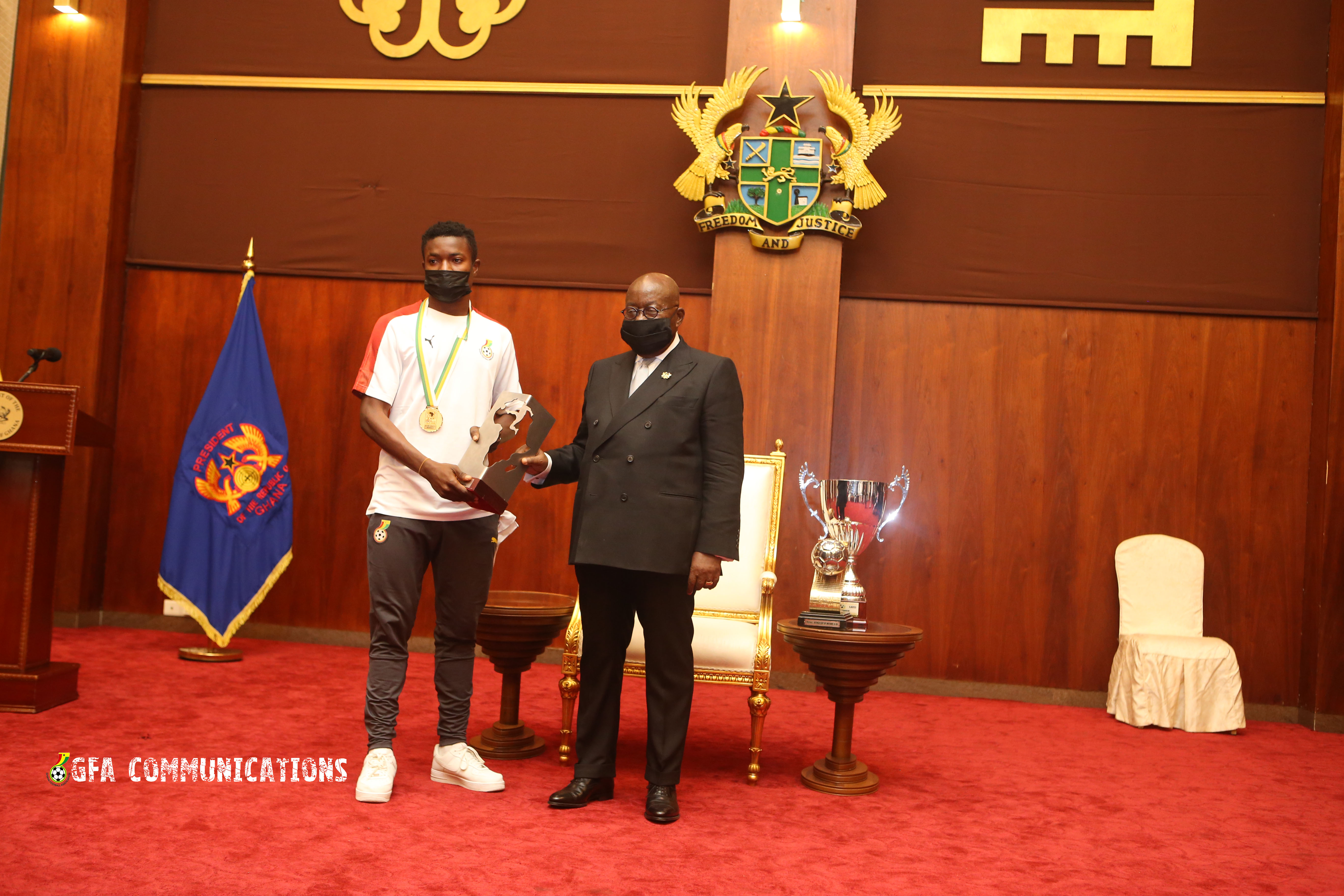 The Ghana Football Association delegation was led by President Kurt E.S Okraku, Executive Council member Dr. Randy Abbey, who doubles as Chairman of the Black Satellites Committee and Samuel Anim Addo, Executive Council member.